Practice Safe Pickling and Happy Xmas!
And so it's nearly Christmas and what have we done? Well...Who Island Timeline Systems has been running specials on TTC (Time Travel Capsules) consoles, specialty exteriors and the like. Do stop by the main store every day to see what console is 50 % off! The rumour is we saved the best for Xmas Day! There is a light forecast of snow beginning to blanket the sim, so bundle up! Davros Claws is giving away coal..urm...giftees up at Vega Station Mall (level 2), Nyx's Ooderiffic Winter Wonderland (a.k.a. Amy's Pond) offers ice skating, snowball fights and angel making, hot cocoa, cookies, more goodies under the tree, Slade trapped in a snowman exterior, dancing to steampunk streams AND a look at the Snowball TTC (shared by both St. Nick and The Krampus!). Other seasonal goodies are sprinkled around New New York for visitors to enjoy. No doubt we'll be dancing for a joyous noel up at the Maldovarium Night Club come Xmas Eve, so stay tuned! (See our snaps of the late night dancing below!)
It's the Bowery Boys & Girls!
Saturday will be especially merry with all the programming that the BBC has got for us and we should all be filled with glee and an over abundance of eggnog. Cheers and happy Xmas from Who Island.
Winter Wonderland Who Island
WITS Store
Davros Claws
Nyx and Voy sitting in a....shed?
Holy Police Box Batman, Ash is trapped in a giant Xmas Gift Box! Rowrrrrr!
No Soup For You!
Mrs. Krampus feeding the reindeer!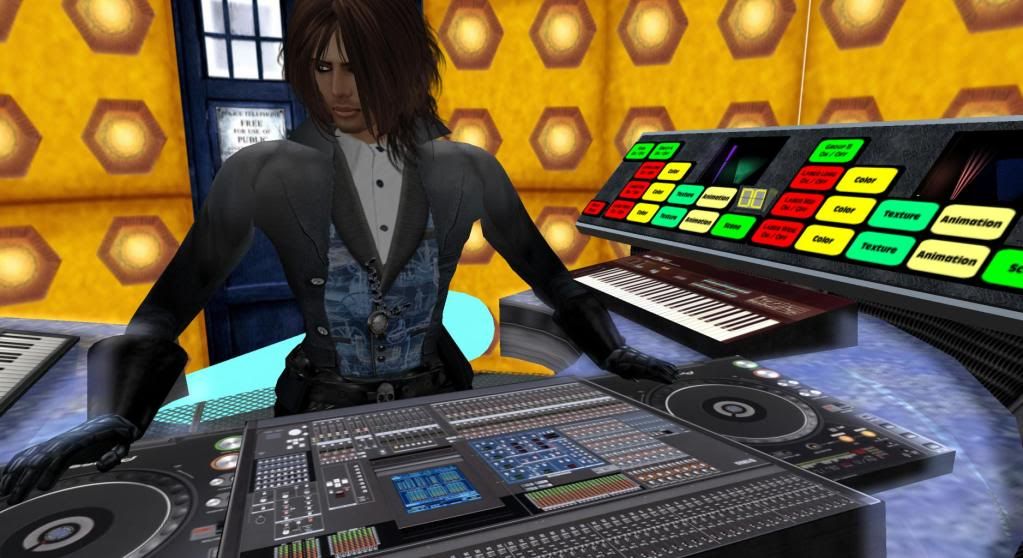 Courtesy of Tristan Avedon
If I could do this in FL, I'd be in the hospital.
Box your face!
Just a time lord and his companion joined at the...erm....hip.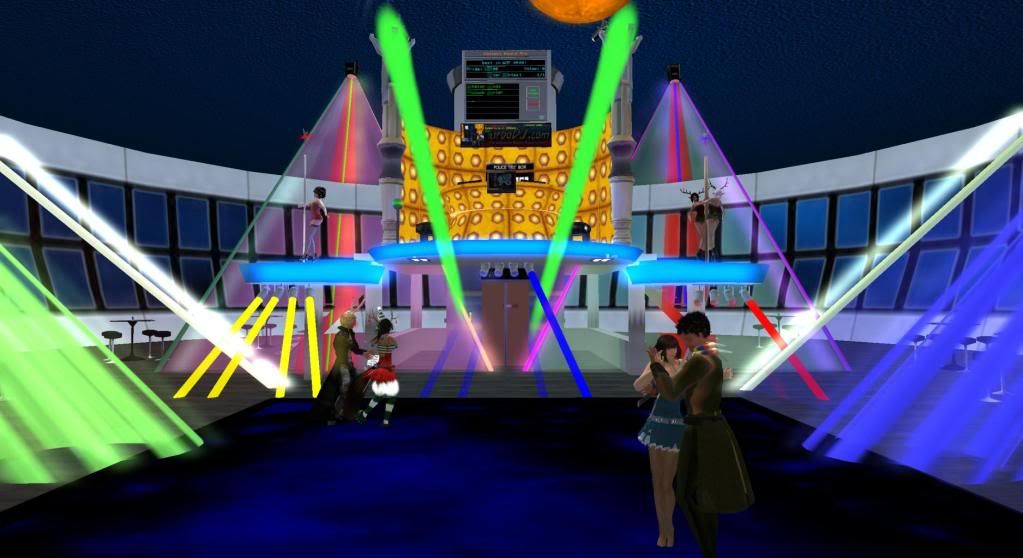 courtesy of Tristan Avedon
There's Witty & Icie--looks like St. Nick is holding out on us, that sly dog!
Merry Krimble to All and to All a Good Night!
PS: Wasn't the Doctor Who 2010 Christmas Special the best gift ever.
Can't wait for Spring, my sale of stetsons will skyrocket!
PAX, Nyxen